J.D. Power blends insights and best practices from world class companies with the most current customer data drawn from dozens of industries to develop our solutions for your contact center needs. We have helped hundreds of companies benchmark performance, improve customer service and satisfaction, and optimize operational performance by providing measurable, actionable analysis and recommendations for improvement. If your contact center already delivers outstanding service, we also offer J.D. Power recognition in the form of Contact Center Certification, available to both direct service providers and contact center outsourcers.
Our contact center solutions are designed to address all of your Benchmarking, Assessment, Improvement, and Recognition needs across the phone, IVR self-service and Web self-service channels.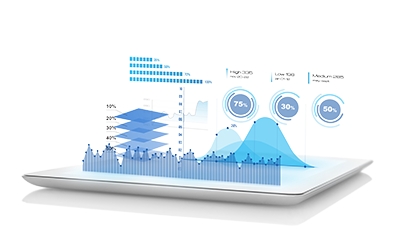 Benchmarking and Assessments
Our benchmarks are drawn from millions of consumers and small businesses across dozens of industries and updated every year, telling us what drives an outstanding experience and what customers value most.
Our proprietary tools, subject matter expertise, and world class advisement can help you target the right practices to reach and sustain excellence.
Benchmarking Toolkit: Use expert tools to drive performance improvement, set operational targets, and chart a course for ongoing excellence
Benchmarking Customer Satisfaction (BCSAT) Research Program: Deploy J.D. Power research experts to survey your customers against top performance benchmarks
IVR Improvement Program: Use the power of mystery shopping, key performance indicators, market intelligence, and call segmentation to drive improvement of your interactive voice response IVR systems
Recognition
J.D. Power certification offers insights and recognition based on key performance factors and world-class practices.
Certified Customer Service/Contact Center Program: Establish credibility and secure a sustainable plan for excellence through this powerful recognition built on cross-industry performance benchmarks and world class practices.
Certified Customer Service/Contact Center Program for Outsourcers: High performing outsourcers can use this program to differentiate their organization from the competition on factors beyond price, and generate increased interest from current and prospective clients
Certified Technology Service and Support (CTSS) Program: This certification program enables enterprise customers to gain confidence in your technical support operation before they purchase your products.